Comprehensive Asset Management for Industrial Control System (ICS) Cybersecurity
Ensuring Visibility and Protection of Critical Assets
The Importance of Asset Management for Industrial Control Systems (ICS)
Industrial control systems (ICSs) are increasingly vulnerable to cybersecurity attacks, posing a significant risk to critical infrastructure. Implementing security measures to enhance the cybersecurity posture of devices and networks is crucial. However, lack of awareness about the scope and total number of assets across organizations can make it challenging to secure all devices effectively.
Arista Middle East offers expert assistance in selecting the right tools and methodologies to capture an accurate inventory of your infrastructure without impacting the normal operations of your Industrial control systems (ICS). Our services enable better operational, compliance, and risk decisions related to ICS cybersecurity controls, asset lifecycle, and lifecycle management.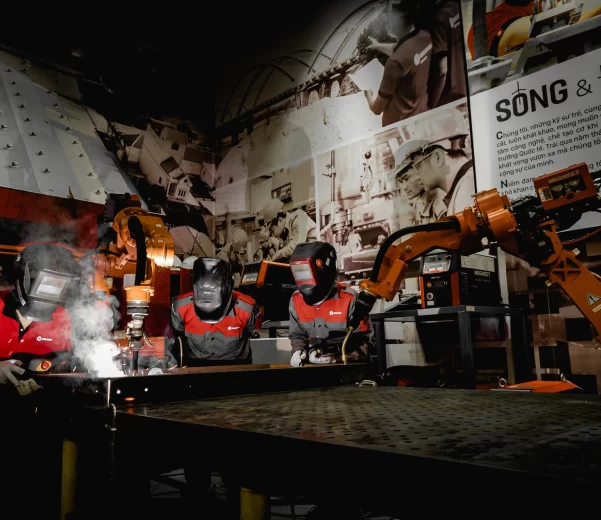 Key Features and Benefits of Our OT/ICS Asset Management Services
How Our Services Work
Our Methodology for Asset Management
Arista Middle East follows a systematic approach to deliver effective asset management services for industrial control systems. Our process includes the following steps:
01
Asset and Requirements Gathering
02
Tool Selection and Configuration
03
Asset Inventory Capture (Passive or Active)
04
Data Analysis and Validation
05
Reporting and Recommendations
06
Ongoing Monitoring and Maintenance
Why Choose Arista Middle East
Trusted partner for Your Asset Management Needs
Expertise in ICS Cybersecurity
Arista Middle East has a team of highly skilled professionals with extensive knowledge and expertise in industrial control systems (ICS) cybersecurity, ensuring the highest level of asset protection for critical infrastructure.
Customized Solutions
We understand the unique requirements and challenges faced by organizations. Our asset management services are tailored to address the specific needs of critical infrastructure in the region.
Minimized Impact on Normal Operations
Our methodologies and tools are designed to capture asset inventory without disrupting normal operations of your industrial control systems (ICS), ensuring smooth and uninterrupted workflows.
Operational Excellence and Risk Mitigation
With accurate asset management, we enable better operational decision-making, compliance adherence, and risk mitigation strategies, enhancing the overall cybersecurity posture of your organization.
Strengthen Your Asset Management Today!
Enhance the cybersecurity of your industrial control systems (ICS) and protect your critical assets with our comprehensive asset management services. Contact Arista Middle East now to improve your operational efficiency, compliance adherence, and risk mitigation strategies.